Restaurant
Restaurant "Madame Witzeg"
For extraordinary employees.
An ambitious and social project that will allow the development of extraordinary potential through the professional integration of people with Down's syndrome, better known as Trisomy 21.
After a long and intense preparation by Trisomie21 Lëtzebuerg a.s.b.l., our project of an inclusive restaurant is taking shape and is called "Madame Witzeg.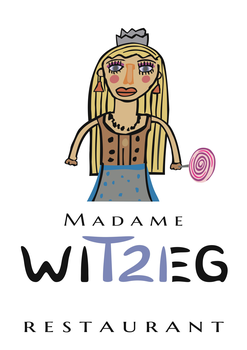 Place: 60, rue Waassertrap    L-4408 Belvaux
---
Opening
At the moment, the restaurant is still undergoing conversion work. 
We hope to be able to open the restaurant in the autumn. 
More information will follow.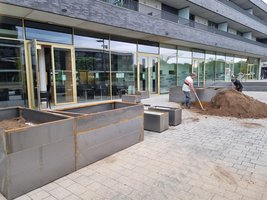 ---
Staff 
We are looking for people with Down's syndrome who would like to work for us at the restaurant "Madame Witzeg". We will be happy to provide you with further information.

 Tel. 621 68 62 62        

 Mail: concept21@trisomie21.lu
---
Concept
In order to guarantee ideal working conditions and a satisfactory result for everyone, several guidelines have been thought out.
To highlight the potential of people with Down's syndrome in the working world, especially in the catering sector.
To make the team and the different trades in the catering sector work on an equal basis.
To develop the autonomy of people with Down's syndrome.
To organise socio-pedagogical and therapeutic activities.
To facilitate social integration by fighting against prejudice.
To offer a real possibility of qualification.
To facilitate professional integration thanks to the collaboration of companies in the catering sector.
To carry out a paid professional activity.
---
FINANCEMENT DU PROJET
TRISOMIE 21 LETZEBUERG CONCEPT21
IBAN : LU35 0019 5455 3186 1000
BIC : BCEELULL
Crowd Funding
Pour financer ce projet, nous ferons appel au financement participatif.
Contact
Trisomie 21 Lëtzebuerg asbl
+ (352) 621 68 62 62
concept21@trisomie21.lu 
Follow Us